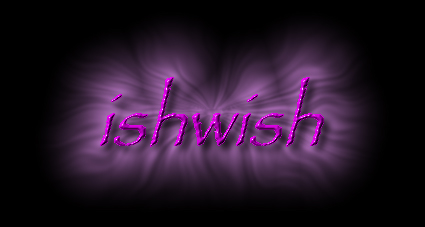 What is ishwish?
ishwish is communication from the Akashic Field, using vibration in the auditory and visual frequency spectrum to transmit a message of peace, harmony and universal knowledge for the people of planet Earth.
The ishwish message is outside the collective conscience agreement of politics, prejudice, religious belief and social doctrine that is prevalent on Earth and brings a message of universal love for living harmoniously throughout the universe.
ishwish, in its communication, uses no direct frame of reference to the collective conscience agreement.
ishwish utilizes sound, art and technology to communicate universal knowledge purely on a vibrational level.
ishwish uses primarily sound vibrations in the form of improvised music to convey universal harmony.
ishwish is not limited to the frequency spectrum of sound. ishwish uses visual imagery in the form of dance and computer generated animation combined with audio vibrations to create harmony for the human mind and spirit.
Who is ishwish?
ishwish is a process that is always dynamically evolving. Depending on the vibrational message ishwish wishes to communicate, different mediums may be required. This includes personnel. The ishwish Japan Concerts 2007 and the ishwish "Remember" CD features Christopher Currell and special guest, Beth Quist.
The 2009 ishwish CD "The Gates Of Dawn: and the 2010 ishwish release "Meditations" features Christopher Currell playing all the instruments.
Christopher is no stranger to the electronic music medium. He has associated with many cutting edge artists such as Quincy Jones, Paul Simon, Isao Tomita, Kitaro, Stanley Clark, Allan Holdsworth and Stevie Wonder. Christopher's pioneering work with the Synclavier, a very sophisticated digital synthesis computer, culminated with his contribution to the multi-platinum album "Bad" by Michael Jackson. Christopher plays guitar, Ztar, keyboards, synthesizers and devices.
ishwish utilizes advanced computer synthesis designed specifically to manipulate, and alter audio and visual vibrations in real-time. The combined influence of the audience and the environment, allow the sound vibrations to open a multi-dimensional portal to the universe. The result is every listener has a unique and different experience.
May Peace Prevail On Earth